Are you thinking about re-doing your kitchen or dining space? Honestly answer these questions below before you begin: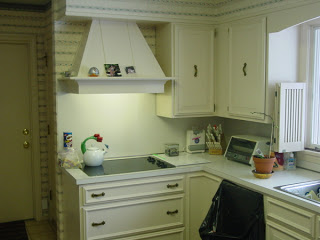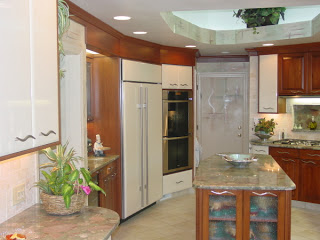 Does the layout of your space work when you have more than 4 people?
Is there enough counter space where you need it most?
Is the space arranged so "people traffic" is directed away from the cooking activites?
Do your cabinets feature time-saving accessories such as roll-outs, divided drawers and built-in trash bins?
Is there enough cabinet shelf space?
Is there a place to sort recyclables?
Are your appliances energy efficient? Are they up-to-date for cooking, cleaning and food preservation?
Do your smoke detectors go off when you are cooking? Do you have proper ventilation?
Does your kitchen look like it came out of a 1970's sitcom?
Is there room for comfortable, casual dining and conversation in the room?
If you answered "no" more often than you answered "yes" — you may want to consider extending or re-designing your kitchen or dining space. Curio Kitchens and Baths can help!
Curio Kitchens and Baths specialize in design and installation of kitchens, and our strict code of conduct ensures your project will be completed professionally and efficiently. Contact us and we'll make sure your project is a success!
Contact:
Frank Nataloni CKD, CBD
Curio Kitchens and Baths
1045 Boston Road
Springfield, MA 01119
413-783-0913
www.curiokitchensandbaths.com